Image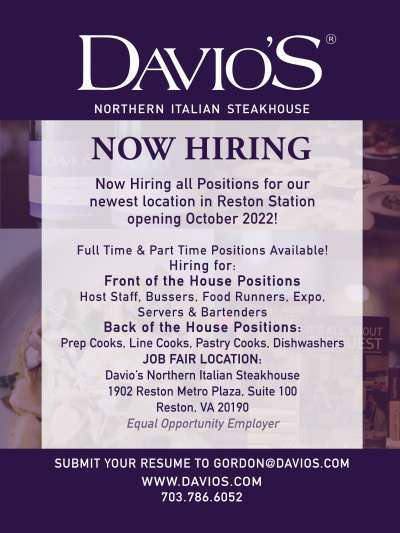 Job Fair
Now Hiring for all positions.
Full and Part Time Positions are available! We are hiring for Host, Food Runners, Bussers, Servers, Bartenders, Line Cooks, Prep Cooks, Pastry Cooks and Dishwashers!
Visit us in person from 10 am – 5 pm Wednesdays or Thursdays at 1902 Reston Station Metro Plaza, Suite 100, Reston, VA 20190 or email your resume to gordon@davios.com.