Image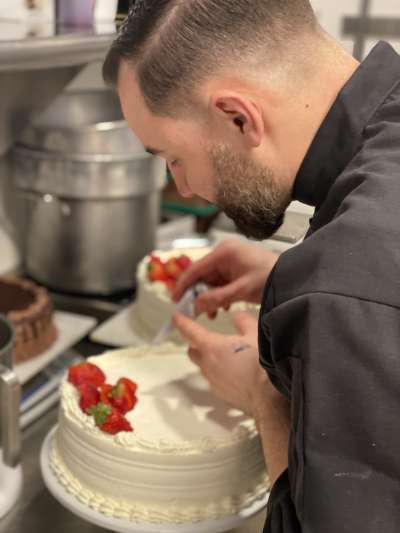 Phillip Caramello
Pastry Chef
Phillip Caramello was born and raised in Plymouth, MA. His career in Pastry Arts started when he was 15 years old at a well-known French bakery on Boston's South Shore. At this bakery, he developed and found his passion for creating and preparing desserts as well as pastries. Caramello says "being trained in classical French pastry would be the foundation for my approach to pastry today." After six years there honing his skill set and obtaining an Associate's Degree in Culinary Arts, Caramello worked his way through the ranks in all facets of the industry.
With over 20 years of experience under his belt, Caramello says "working at Davio's has been inspiring and motivating, being surrounded by individuals who are passionate about cooking and offering the best quality to our guest" for him it is a perfect fit. Caramello says his success is the culmination of hard work and paying his dues in the industry. Caramello was a contestant and finalist in a baking competition show on the Food Network.
Outside of work, he enjoys spending time with his children and playing billiards.