Image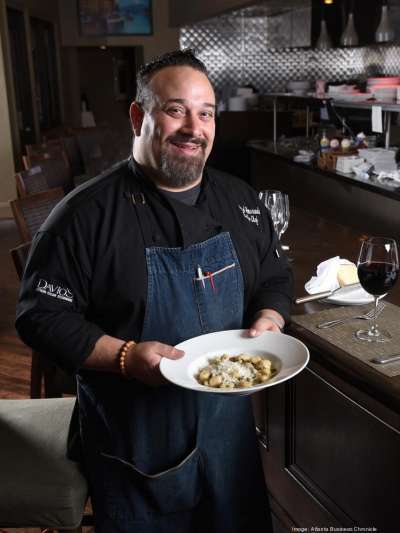 Michael Peñaranda
Executive Chef
Michael Peñaranda is the Executive Chef at Davio's Northern Italian Steakhouse in Atlanta. Peñaranda was born and raised in Brooklyn, New York where he began his culinary career at a local bakery. To make more money at the bakery, he learned the art of bread making and began to fall in love with the idea of a career in the culinary arts.  Peñaranda attended Johnson & Wales University and has been in the industry ever since.
Before joining the Davio's team, he worked at Atlanta's Buckhead Diner and New York City's The Smith and Dos Caminos chains. Peñaranda has also cooked at the Kentucky Derby and multiple NBA Playoff events country-wide. 
What Peñaranda loves most about being a chef is, "Making someone else's momentous event extra special and adding to an amazing anniversary, birthday, wedding, rehearsal dinner or graduation. Whether people realize it or not, they have allowed me into their lives for their most important occasions and I take that seriously and try deliver on expectations as if they were my own milestones." 
When not at Davio's, Peñaranda can be found riding his bike around the city, snowboarding or traveling to new and exciting places.