Image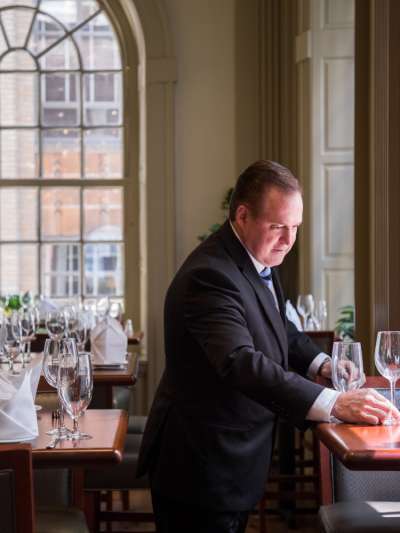 Michael Dombkoski
General Manager
Michael Dombkoski is the General Manager of Davio's Northern Italian Steakhouse in King of Prussia, PA. Dombkoski has had a prestigious and multifaceted career in hospitality. Upon enrolling in Villanova University to study business, Dombkoski took a job to help pay his tuition as a bartender at the Four Seasons Hotel in Philadelphia. After experiencing first hand how high-class companies treated their employees – including sending him to London for his training – Dombkoski ended up falling in love with the hospitality industry.
Throughout his 30 plus year career, Dombkoski has worked as a Restaurant Owner, General Manager, Consultant, Chief Concierge and Labor & Systems Analyst for some of the top hotels and restaurants in the Philadelphia area. Before joining the Davio's team, Dombkoski was the first non-Asian General Manager at the famed Susanna Foo's and he also ran his own restaurant, Pasion!.
Looking back on the past 30+ years in hospitality, Dombkoski says, "If you are going to have a career in this business, you have to really enjoy hospitality and get great satisfaction from helping guests have a great experience. That's our reward in this business".