Image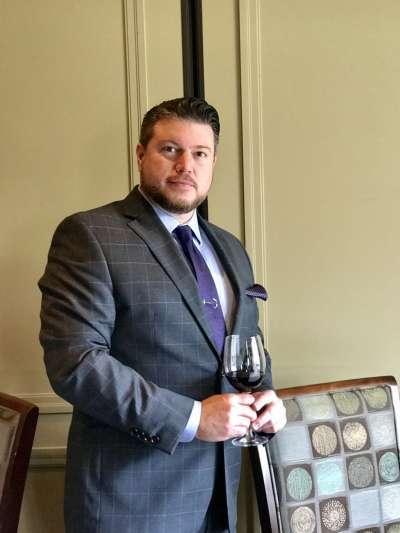 Matthew Rask
General Manager
Matthew Rask grew up in a beautiful and bucolic town called Suffield, CT. He graduated from The Hartford Conservatory where he majored in Music Performance. He has worked his entire life in restaurants and his first job was as a dishwasher when he was just 11 years old (he lied and said he was 13). He was the Beverage Director for the Locals 8 restaurant group out of Hartford. Upon moving to Massachusetts, he worked for The Barrel House American Bar and was the General Manager of Stephanie's at Logan Airport.
"I've always had a passion for food and spirits. The fast paced environment always keeps you moving and never leaves you bored. The experiences are new and different from one day to the next. Making people smile and being part of a wonderful night is a great feeling."
Rask has traveled all over the United Stated and one of his favorite memories is driving in a convertible across the dessert in Nevada by himself. New York City (where he lived for ten years) will always have a huge place in his heart. According to Rask, "There is always something to do, always something to see, and of course, always something to EAT!" A favorite place to visit is Guadalajara, Mexico where he is able to immerse himself in the culture.
When he moved to MA, he choose Rockport, MA and has been there for almost 5 years. His managing style is fair and direct but compassionate. According to Rask, this industry is a lot of hard work and you have to invest a lot of time in it, but it allows for plenty of opportunity to have a laugh. If not a General Manager his dream job would be to have Anthony Bourdain's job and eat and travel all over the world (or he would want to be a rockstar or work in an animal shelter).
His favorite Chefs include Tyler Florence (because of the simplicity of his food) and Bobby Flay. Rask loves singing Elvis songs. He can often be found walking through the restaurant belting out some tune and according to the staff he actually sounds a lot like Elvis!