Image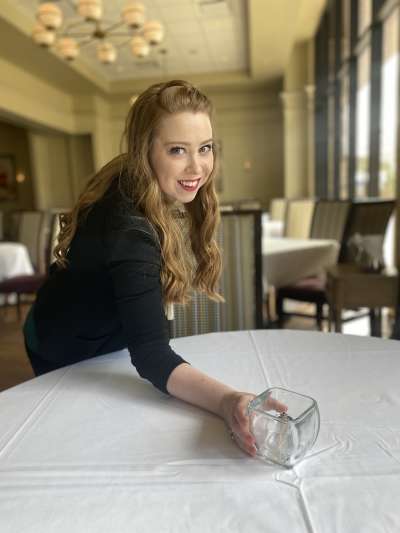 Maddie Smith
Sales Manager
Maddie Smith was born in Chicago, IL and grew up in Lewisville, TX. She started her career in hospitality by completely degrees in both Meeting & Event Management as well as Pastry Arts, and worked as an Event Coordinator for a kids' party venue simultaneously.
She chose a career in this industry because she says "I've always loved planning and hosting events and naturally gravitate toward creating (and enjoying) hospitality experiences, so it was a perfect fit!" Smith describes her managing style as compassionate, detail-oriented and committed to excellence. If she didn't choose a career as a Sales Manager, Smith says she would have chosen to do creative writing or performing arts. Her signature dish at Davio's is the butternut squash agnolotti and her favorite dessert is the warm butter cake! Her areas of expertise include event planning, design and management.
Smith says her favorite part of the job is creating exceptional event experiences that turn into great memories for the guests. Planning each detail with them, being creative and ultimately bringing the vision to life beyond their expectations is extremely rewarding to her. Her hobbies include crafting, painting, writing, baking, music and event design.