Image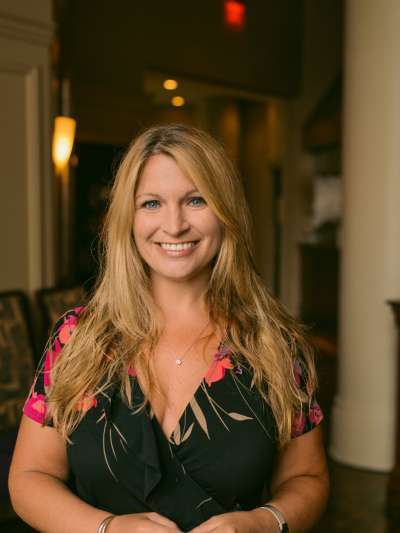 Jessica Newall
General Manager
Jessica Newall was born in Malden, MA and grew up in Beverly, MA. Throughout high school, Newall travelled to third world countries as a missionary to build schools, air strips and hospitals. Each trip would take 8 – 10 weeks and started her on her path of caring for and nurturing others.
Newall went on to graduate from Salem State University in 2003 with a Bachelor's Degree in Communications. While in college, Newall got her start in the restaurant industry bartending in Marblehead. Newall then worked as a trainer at Legal SeaFoods and bartender at Flemings Prime Steakhouse before being promoted to manager.
Her areas of expertise include organization and making people feel special. Her favorite thing about being a General Manager is that every day is a new day and an opportunity to learn and have fun. According to Newall, "Hospitality is all about the guest and ensuring the guest returns more than once because of the great experience they have had while dining with us. It is the most rewarding part of my job."  Newall credits her father as one of the most influential people in her life, "My dad is extremely compassionate and has always been a hard worker.  He has always shown me that by working hard and leading by example, others will want to help you." 
Newall's hobbies outside of work include spending time on the ocean, she loves the beach and boating. Newall loves to cook and enjoys grilling seafood, her favorite restaurants include Finz in Salem and Dalat in Nantasket, MA.
Newall resides in Freetown, MA with her husband and their daughters, Isla and Maddison.