Image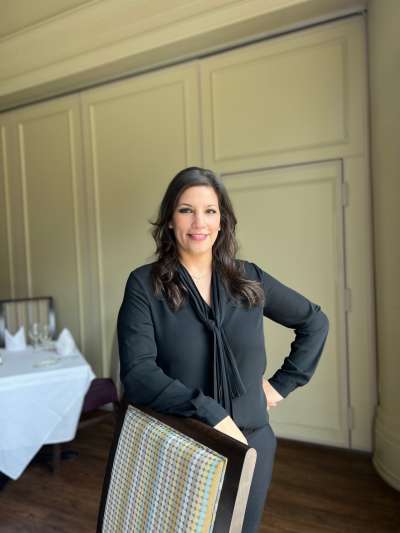 Jacqueline Egert
General Manager
Jacqueline Egert was born in Houston, Texas but grew up in Michigan and North Carolina. Egert has had various jobs such as assistant dance teacher and Art Gallery curator but she always comes back to the restaurant industry. After working at Houston's she fell in love with hospitality. Egert says that the most influential person in her life growing up was her father; he was in construction for 40 years and really inspired Egert to work hard for her career.
Egert says "My favorite part about being a General Manager is setting the mood for the night. I was always told that when you are working in a restaurant treat it like you are on stage. I like that I can be a positive driving force for the other managers and staff, my motto is no attitudes on the floor."
Egert's areas of expertise include inner guest training and beverage, she also enjoys interacting with the guests. Her first job in the restaurant industry was as a host and her favorite memory of the industry was "starting from the bottom and working my way up." In her opinion it should always be all about the guest, "It should be our pleasure to create an experience for each and every person that walks through the door. You limit yourself by not making it 'All About the Guest.'"
Outside of work Egert enjoys painting, cooking, interior design, landscaping and refinishing vintage furniture. She lives with her husband and three kids.