Image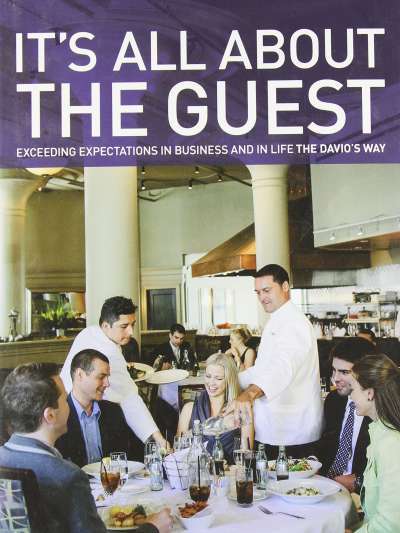 It's All About the Guest
$26.95
Purchase a signed copy of Steve DiFillippo's book, It's All About the Guest: Exceeding Expectations in Business and in Life, the Davio's Way.
When's the last time you picked up a business book that was so engaging you couldn't put it down? Steve DiFillippo was only 24 when he opened his first Davio's restaurant. Since then, he has wowed Julia Child with his pomodoro, taken on American Express, gotten himself into Time and Newsweek (for taking on American Express), cooked a rabbit for Stevie Ray Vaughn, whipped up some tasty eats at the Super Bowl—and that's just the beginning. The money hasn't been bad, either: that first restaurant is now the hub of a rapidly growing $50 million restaurant brand group and a $10 million Davio's brand food line.
With guests constantly asking how he did it, DiFillippo has written the ultimate guide to starting a restaurant, running a successful business, enjoying food, and living life. The 5.9 million restaurant workers who say they want to open their own restaurant will go nuts over this book, but so will anybody who loves food and the restaurant world—heck, anybody who wants to make money and have a blast doing it. As a special bonus, Steve includes 12 signature Davio's recipes.
Purchase a signed copy today