Image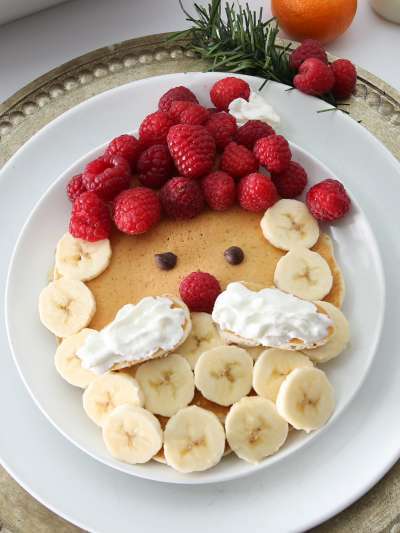 Lunch with Santa

Choose from five seatings
Enjoy a 2 Course Lunch & Photo with Santa! Children of all ages are invited to participate!
The event is $45 per child and $65 per adult. 
Please register for each child and adult (an adult must accompany children). Limited space is available.
Kids Menu Entree
Choice of Pasta & Sauce (Penne, Spaghetti, Gnocchi, Macaroni) & (Butter, Tomato Sauce or Bolognese)
Mac & Cheese
Cheese & Tomato Pizza
Cheese, Tomato & Pepperoni Pizza
Crispy Chicken Sliders, French Fries
Kobe Beef Sliders, French Fries
Chicken Fingers, French Fries
Atlantic Salmon, Creamy Potatoes, Green Beans
Braised Beef Short Ribs, Creamy Potatoes
One Egg, Potatoes, Fruit
French Toast, Vermont Maple Syrup
Buttermilk Pancake, Vermont Maple Syrup
Kids Dessert Menu
Warm Chocolate Cake, Vanilla Gelato, Amarena Cherries
Santa Sundae—Vanilla or Chocolate Gelato, Christmas Chocolate Swirl, Sprinkles, Chantilly Cream
Adult Menu
Caesar, White Anchovy, Crispy Parmigiano, Crostini (Add Chicken or Salmon)
Grilled Chicken BLT, Bacon, Avocado, Tomatoes, Herb Buttermilk, Focaccia
Spaghettini, Fresh Basil, San Marzano Tomatoes
Hand-Rolled Potato Gnocchi, Organic Mushrooms, Basil, Truffle Butter
Penne, Applewood Smoked Chicken, Sundried Tomatoes, Walnuts, Cream
Tagliatelle Bolognese, Braised Veal, Beef, Pork, San Marzano Tomatoes
Free Range Chicken, Creamy Potatoes, Brussels Sprouts, Lemon Butter
Atlantic Salmon, Warm Eggplant Caponata, Baby Spinach
Roasted Eggplant, Farro, Spinach, San Marzano Tomatoes
French Toast, Grand Marnier Sautéed Berries, Vermont Maple Syrup
Egg White Frittata, Asparagus, Spinach, Mushrooms, Goat Cheese, Fresh Fruit
Eggs Benedict, Cottage Bacon, Poached Eggs, English Muffin, Hollandaise
Adult Dessert Menu
Warm Chocolate Cake, Vanilla Gelato, Amarena Cherries
Panna Cotta, Fresh Berries, Cookie Tuile
Tiramisu, Espresso Soaked Ladyfingers, Mascarpone Cream
Gelato or Sorbet
Reserve now!
Choose your December 17th seating time:
$65 per Adult†, plus taxes and gratuities
$45 per Child†, plus taxes and gratuities