Image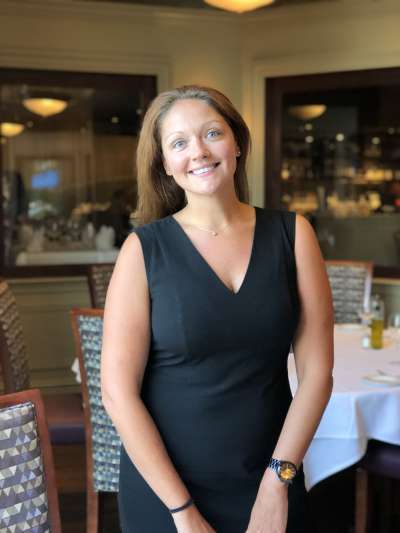 Kara Dunbar
Regional General Manager
Kara Dunbar was born and raised in Livingston, New Jersey. She found her way to New England when she attended Northeastern University. Kara graduated with a Bachelor's Degree in Business Supply Chain Management and Entrepreneurship.
Kara started bussing at just 14 years old and fell in love with the restaurant business, the pace, the people and the experience. She has worked as a Manager, Training Manager and General Manager for Back Bay Restaurant Group/ Tavistock and for Charlie Brown's Steakhouse in New York, New Jersey and Pennsylvania. She describes her managing style as "real…. I can have fun while getting the job done." Kara leaves no grey area when it comes to work, "You will always know where I stand on an issue." She loves being the Regional General Manager of Davio's because she loves being able to make a difference in people's lives.
Her signature dishes at Davio's are the New York Sirloin with Brussels Sprouts or the Hand-Rolled Potato Gnocchi, Organic Mushrooms and Truffle Oil. While not at Davio's, Kara enjoys dining at the Atlantic Fish Company.
In her free time, Kara enjoys going to the beach and traveling. She has traveled all over Europe and Italy was her favorite destination, specifically Florence and Venice.