Image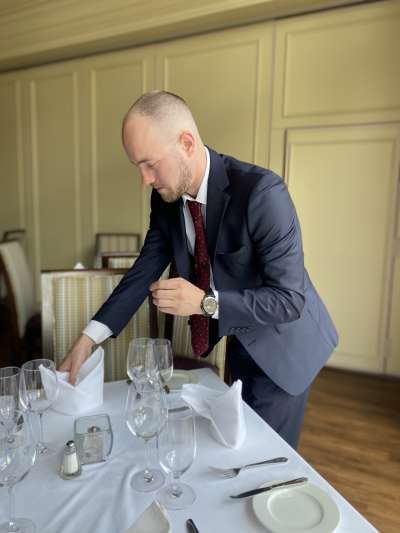 John Reedy
Manager
John Reedy was born and raised in Walpole, Massachusetts. He grew up working in the restaurant industry. He worked side by side with his father in Irish restaurants in the kitchen as a dishwasher and prep cook. He has been with the Davio's family for over ten years! Reedy says the most influential person in his life has been his mother. "She taught me to be the hard working and happy person I am today" says Reedy. 
Reedy says that his areas of expertise include wine and beverage. "I am always trying to learn more about specific wines and spirits to sell to our guests here at Davio's The Colony." He says "It should always be about the guest because of the experience that we are consistently trying to provide. Davio's is meant to not only make your inner guest team part of our family but to also make the guests that dine here part of our family too."
He says building team members is his favorite thing about management. Constantly improving servers and support staff to achieve a bigger goal within our Davio's family. If he was not a manager Reedy says he would have been a police officer or state trooper.