Image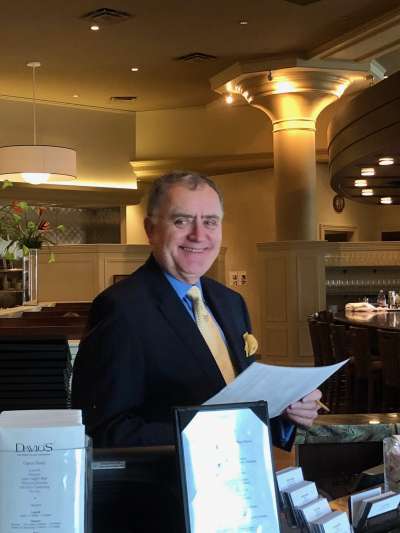 Robert Regan
General Manager
Robert Regan is the General Manager of Davio's Northern Italian Steakhouse in Chestnut Hill, MA at The Street. A lifelong Massachusetts resident, Regan was born and raised in Brookline, MA, just a few miles down the road from Davio's Chestnut Hill. 
Robert left Massachusetts to attend the University of Buffalo where he earned a BS in Business Management. It was during this time that he had his first taste of the hospitality industry – when he began selling restaurant and bar equipment to local establishments in Buffalo. Soon after, a friend of his offered him a management position at a local college bar and the rest is history. 
As General Manager of Davio's Chestnut Hill, Regan says his management style is, "Fair but firm. You should enjoy working and have some fun at the same time." In this business he believes the key to success is, "Making the guest feel comfortable and exceeding their expectations. It may sound cliché, but that is what it's all about."
He strives to continue to learn and be challenged in his role, making the Davio's experience better than ever for the guests.
When he isn't running the ship at Davio's, Regan can be found exploring travel websites planning his next adventure with his significant other of 15 years. He currently resides in Chestnut Hill, MA.