Image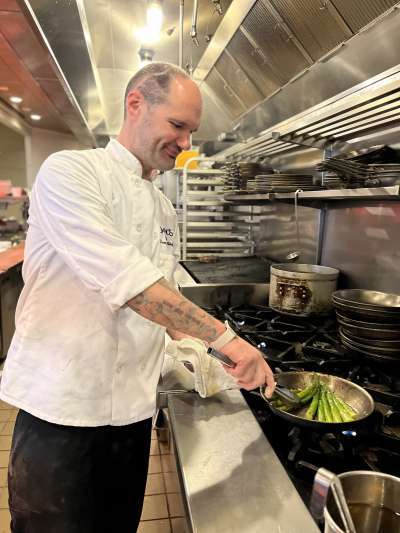 Nick DeBerardinis
Executive Chef
Nick DeBerardinis was born in Marlton, NJ and grew up in the New Jersey area. DeBerardinis always loved cooking for family, especially at Thanksgiving, with his mother and aunt. He decided to go into the culinary field after taking cooking classes in high school and attended Johnson & Wales to pursue his passion in the Culinary Arts.
DeBerardinis loves to challenge himself to do better and cook outside the box with different ingredients inspired by various cultures. While he's at work, he works closely with his team to ensure they are stimulated in the most positive environment possible. He enjoys seeing his fellow chefs succeed and appreciates the role of being a teacher for them and learning from them as well.
DeBerardinis has previously worked for The Franklinville Inn, The Palm restaurant and Sullivan's Steakhouse. Outside of work, he loves being a husband and hanging out with his daughter.