Image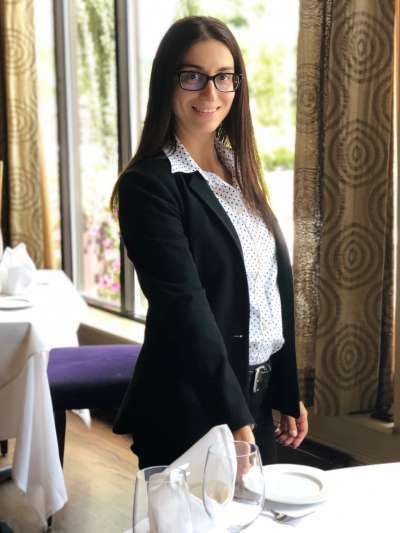 Francesca Little
Regional Manager
Francesca Little was born and raised in Norwood, Massachusetts, just outside of Foxborough.
Ever since she was a little girl, Francesca wanted to be a chef. She enjoyed cooking with both her father and grandfather. Coming from a big Italian family, she was always in the kitchen learning something new. Francesca graduated from Norwood High School in 2000 and pursued an Associate's Degree in Culinary Arts and a Bachelor's Degree in Food Service Management from Johnson and Wales University in Providence, RI.
Francesca's first job was as a busser at the age of 16. From there, she became a server and also worked private parties. She had to complete an internship before graduating from culinary school and was lucky enough that the restaurant she was currently working in gave her the opportunity to complete her internship there. She worked in every station and even helped prepare and plan private parties. After spending 6 years here, she moved on to managing the One Bistro at Four Points Sheraton, Norwood, where both her mother and father work, and where she met her husband of seven years. After a few years at the hotel, Francesca moved on and took part in the opening of a new steakhouse in Framingham, where she was hired as a manager then promoted to General Manager after a few short years.
In 2009, Francesca started with Davio's as an Assistant General Manager at Avila Modern Mediterranean in downtown Boston. After a few years, she transferred to Foxborough and now is the Regional Manager for Davio's Northern Italian Steakhouse. Francesca's goal as a Regional Manager is to make sure that every guest leaves happy. She takes her job very seriously and does her best to cater to everyone's needs. If she was not a Regional Manager, Francesca would love to be a Chef Instructor or Dining Room Instructor at a culinary school.
In her spare time, Francesca enjoys going to the beach and spending time with her husband, her stepdaughters, Hannah and Megan and her daughter, Gabrielle. Francesca also enjoys cooking at home with her husband. Her culinary inspirations include Julia Child, as well as Emeril Lagasse and Wolfgang Puck.