Image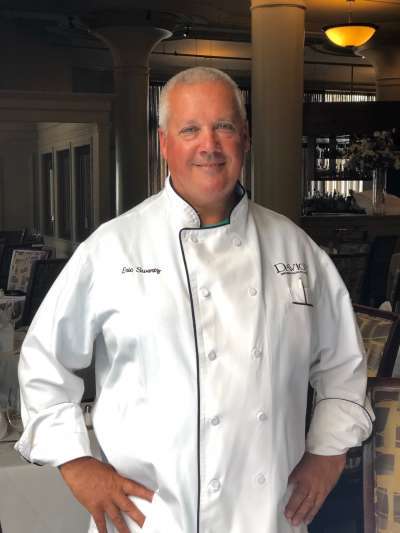 Eric Swartz
Executive Chef
"If it comes from the sea, I love it!" says Co-Executive Chef, Eric Swartz. Originally from Plymouth, MA, Eric began his restaurant career by working in several kitchens throughout the Cape Cod area, which explains his love and respect for good seafood. He enjoys contact with Davio's customers thanks to the open kitchen layout, especially when celebrities come in to enjoy his food.
"I love cooking to make people happy. That's what inspires me."
In loving memory of his daughter, Emily A. Swartz, Eric and his wife have created the Emily A Swartz Scholarship Fund, Inc. & Achievement Award. It's mission is to give back to the people and school system (Plymouth public schools) where Emily was such an amazing student. It will support the programs that Emily loved including the culinary arts, music, theatre, visual arts and writing. For more information and participation in upcoming fundraising events please visit www.emilyaswartz.com.