Image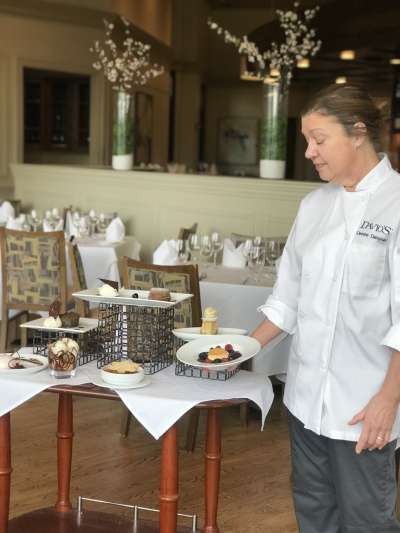 Denise Demoney
Pastry Chef
Denise Demoney is the Pastry Chef at Davio's Northern Italian Steakhouse in Chestnut Hill, MA. Demoney is originally from New York State, but has spent much of her culinary career working in and around the Boston metro area.  She started out working as a production assistant and food stylist, but because of the limitless opportunities and creative freedom in cooking and baking, she decided to pursue a career in pastry arts. 
Before joining the Davio's team, Demoney worked as pastry chef at some of the area's most established restaurants and hotels including IV Beacon, Nine Zero Hotel and the Inn at Hastings Park.
Her favorite aspect of the job is the enjoyment she gets out of training new chefs who are eager to master their skills. Demoney is a firm believer that the learning process never ends, which sparks her passion to keep evolving in the industry. Outside of work, she enjoys hiking and photography.