Image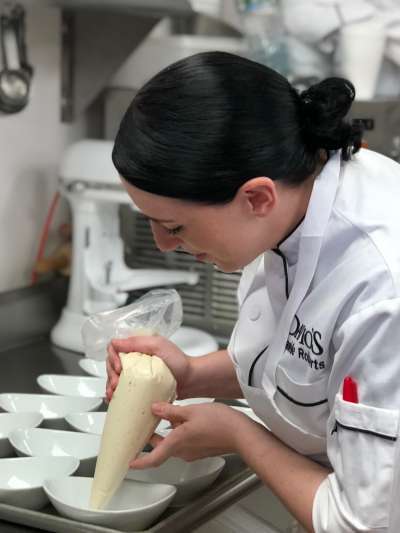 Danielle Roberts
Pastry Chef
Danielle Roberts is the Pastry Chef at Davio's Northern Italian Steakhouse in the Lynnfield, MA. After years of working as a home health aid, Roberts woke up one morning and decided to quit her job and enroll at Le Cordon Bleu to study pastry and the rest is history.
Roberts says she loves being a Pastry Chef because the industry is always changing which means there is always something new to learn, whether it's new techniques or new trends or something else. She believes it should always be "All About the Guest" because the goal is to want the guest's experience while dining at Davio's to be the best it can be.
When not at Davio's, Roberts enjoys spending time at the gym and decorating cakes for friends and family.