Image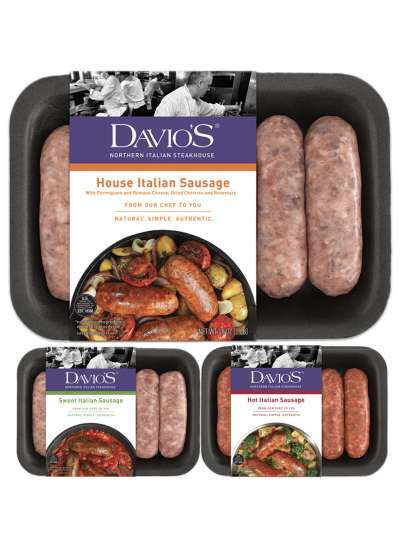 Davio's Fresh Italian Sausage
At Davio's, we're beyond passionate about the food we serve our guests. The flavor profiles must be unique; the experience must be perfect. For more than 30 years, we've delighted guests with our Italian Sausage. Today, we're thrilled to bring this time-honored Davio's recipe to you. See how to make simple, authentic and delicious Davio's Sausage recipes at home:
Davio's House Italian Pork Sausage, Roasted Vegetables

Davio's Hot Italian Pork Sausage, Rigatoni & Broccoli Rabe

Davio's Sweet Italian Pork Sausage, Pepper & Onions
Find Davios Italian Sausage at your local Stop and Shop or have it delivered to your home from Peapod!