Image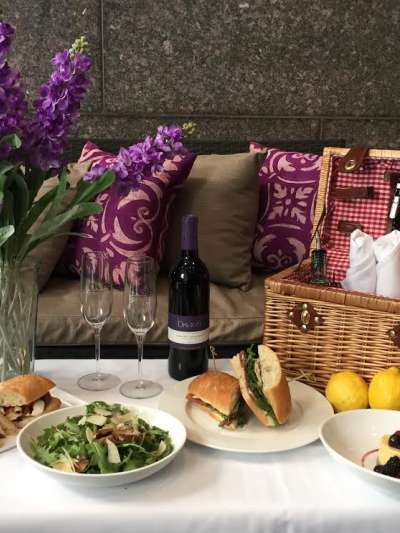 Picnic on the Green
–
Available Monday – Saturday 11:00 
AM

 – 3:00 

PM
Get outdoors with Davio's Northern Italian Steakhouse, to enjoy lunch, picnic-style, this summer in the city. Guests call ahead (at least 2 hours in advance), place their order and they will be given a special Davio's Picnic Basket and Davio's Tote Bag with their favorite items placed inside along with a blanket for a perfect picnic experience! Guests can bring this basket to The Green (at the Street) or another preferred destination and enjoy the beautiful scenery while indulging in a three-course meal. The picnic basket for two costs $95.00 and features a selection of fresh salads, sandwiches and dessert, along with sparkling and/or still water. Bring a friend and get outside to enjoy the beautiful weather while it lasts (thru Labor Day)!
Choice of Salad
Choose two:
Choice of Sandwich
Choose two:
Dessert
Choose two:
Water
(Choose One of Each or Two of One)
Includes 2 bottles of Still and/or Sparkling Bottled Water
Please allow at least two hours to prepare your basket.
There is no additional cost for this service. Please call 617.738.4810 for more information.