Image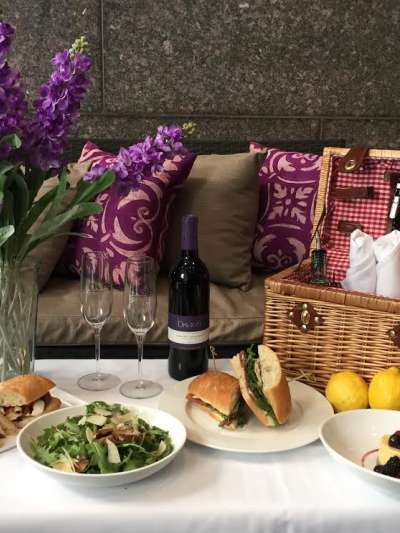 Picnic on the Green

Daily 11:30 
AM

 – 3:00 

PM

& 5:30 

PM

 – 10:00 

PM
Get outdoors with Davio's Northern Italian Steakhouse, to enjoy lunch or dinner, picnic-style, this summer in the city. Guests call ahead (at least 1 hour in advance), place their order and they will be given a special Davio's Picnic Basket and Davio's Tote Bag with their favorite items placed inside along with a blanket for a perfect picnic experience! Guests can bring this basket to The Green (at the Street) or another preferred destination and enjoy the beautiful scenery while indulging in a three-course meal. The picnic basket for two costs $80.00 and features a selection of fresh salads, sandwiches and dessert, along with sparkling or still water. Bring a friend and get outside to enjoy the beautiful summer weather while it lasts (thru Labor Day 2020)!
Choice of Salad
Choose two:
Choice of Sandwich
Choose two:
Dessert
Choose two:
Includes your choice of Still or Sparkling Bottled Water (2 bottles).
Please allow at least one hour to prepare your basket.
There is no additional cost for this service. Please call 617.738.4810 for more information.